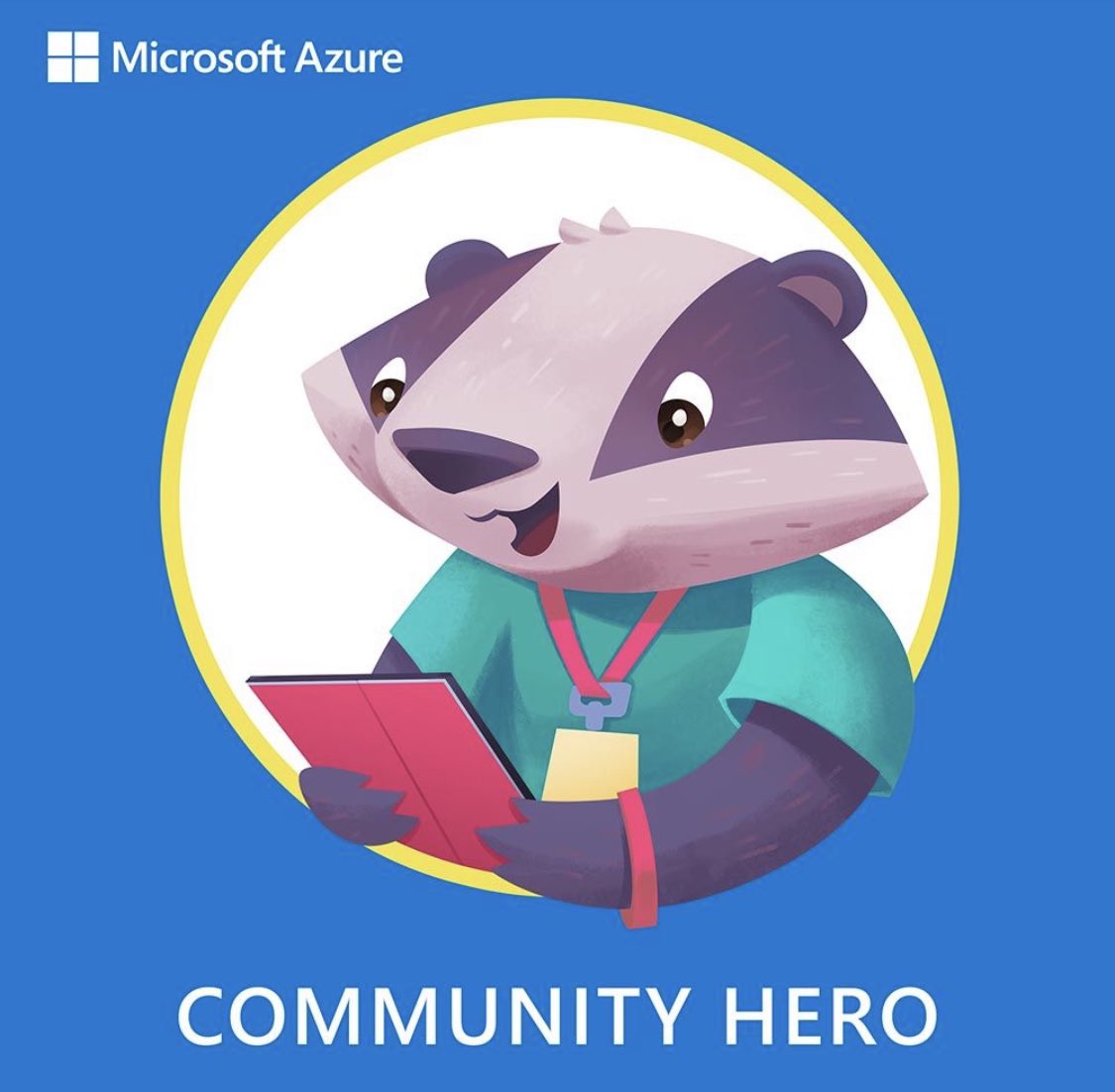 I'm very thankful to receive 1 of 550 rare Community Hero badgers for my contributions to the Azure community!
Microsoft nominated me because I have been organizing meetups, sharing content and being an active member of the community. I was already an Azure Learner, now I've received me second badge!
What is Azure Heroes?
Azure Heroes aims to recognize members of the technical community with digital collectable badgers for meaningful acts of impact. Azure Heroes are created to inspire developers to learn, coach, and build on Azure and promote a healthy, inclusive community.
Find all about the Azure Heroes at: aka.ms/azure.heroes
Microsoft and Enjin have collaborated in a local pilot to create a blockchain-based recognition program. The Azure Heroes badgers were created in several original and unique designs that have been tokenized into a digital asset on the Ethereum public blockchain.
Besides Azure Learner and Content Hero, these are the other Azure Heroes:
Inclusive Leader
Content Hero
Community Hero
Mentor
Maker
Builder
Kudos
Learner
View a list of all different badgers/heroes.
Become an Azure Hero!
Nominate yourself or a friend and follow #azureheroes on Twitter for more information.
This program is currently not available for Azure MVPs.
Keep sharing your Azure knowledge!